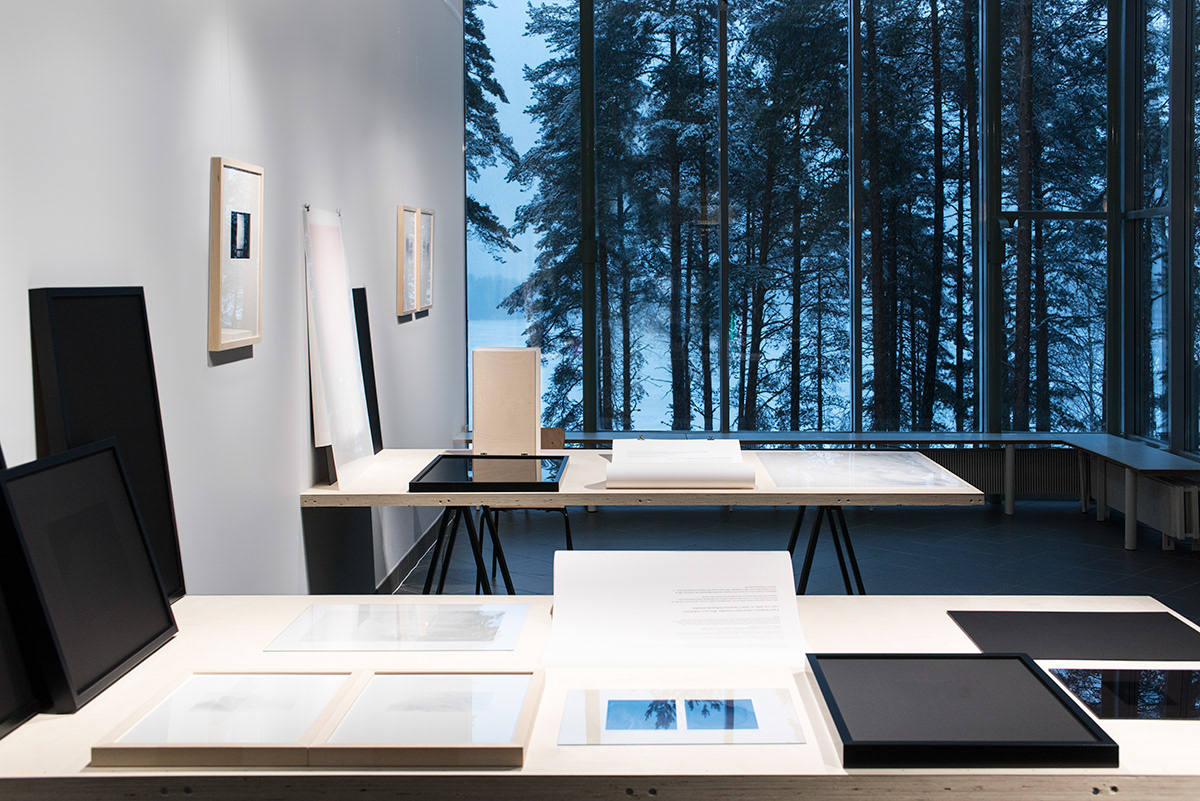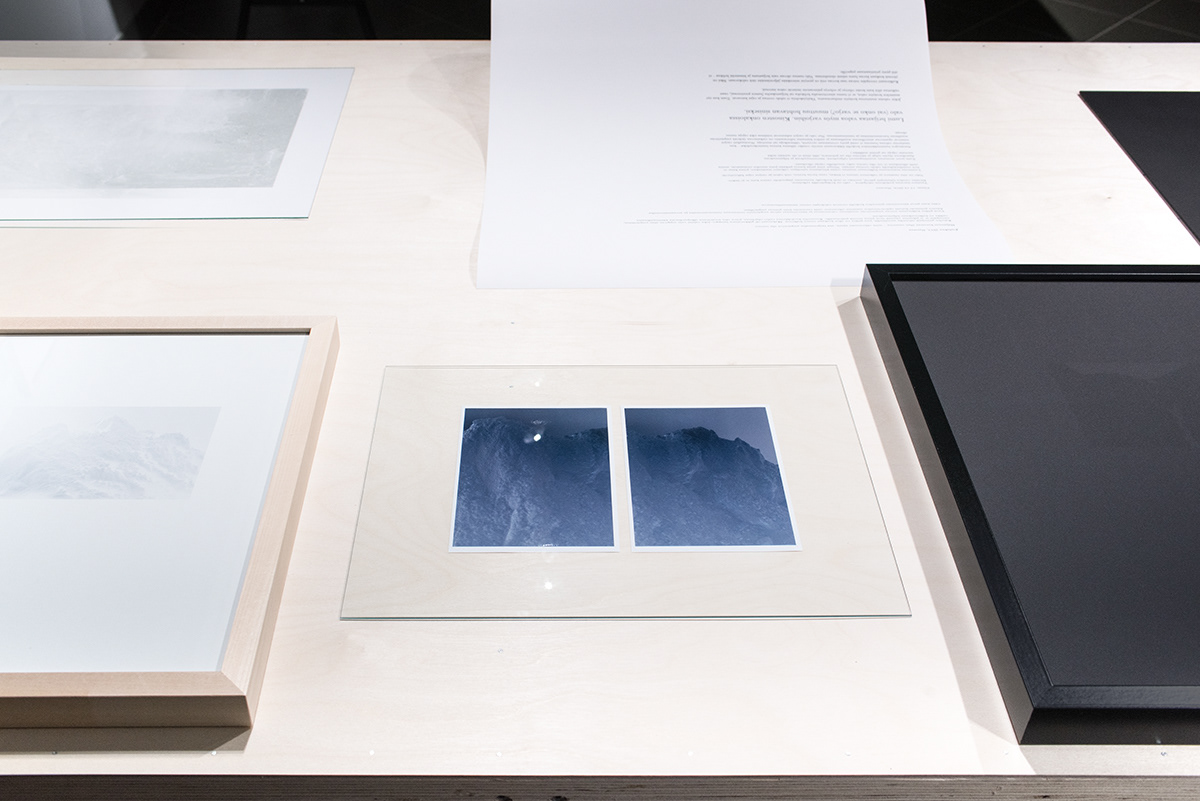 Wednesday (midday)
7 December 2016, Nurmes.
On bleak winter days like this I make my way to lake Pielinen.
An impenetrable mass of grey clouds darkens the landscape. All the more startled I become when I reach the lakeshore: the view to the open lake is striking in its brilliance. On the other side of the cove the sky is a gloomy dark grey and the contrast high between the dark forested hills, the heavily overcast sky and the white lake. But as I turn my gaze southward to the wide expanse of the lake, the view opens up and illuminates. The snow-covered lake, horizon and sky merge together. They act like an enormous light box and reflect so much light that the entire scene now radiates a white glow.
The horizon joins the sky, borders vanish. The landscape stretches out in front of me as a luminous shimmer. The open lake seems to have no opposite shore; even the skyline is barely discernible, a mere trace in the distance. All I can distinguish is a hint of a small island, a soft shadow amid the whiteness.
I can't seize this view by any means. Even as I write this, I am losing focus and the image of the landscape escapes letter by letter.
And I know that even if I made my way back onto the frozen lake, the horizon would recede in front of me as I'd try to approach it.